Details

Category: Category (en-gb)
Also available:
LAMINATABILITY
We love plastic: its consistency, its shapability, its shiny beauty ... as it was when we first came across it as young boys. That is why we have known it for over 50 years! And to this end, we put our passion in every project coupled with our competence.
That is why we can offer our customers the upmost complete and personalized service, especially in tasks that others may find rather difficult or impossible. We are proud of our design consultancy, which follows you closely at all stages of any process, from ideas to development, up to the conclusive realization.
This is for us is true lamination, to serve a unique result: your product's success.
COMPANY HISTORY OF MODERN MOULDING
THIS GREAT TINY PLASTIC
We witnessed the birth of plastic. And we have been growing professionally since 1960 with that unforgettable black and white ashtray with the brand of one of the most prestigious companies of our time: Martini. They were simple yet complex objects, combining lightness with durability, but having a subtle touch of class. Today they are considered a cult..
It has given us great pride which accompanies our daily work, made up of constant research and continuous upgrades: prototyping, testing, moulding ... to guarantee that never-changing ability to innovate and find a solution that renders each project fortunate.
WE ARE A CHIP FROM ANOTHER BLOCK
PROTOTYPES OF TRUE RELIABILITY
WE REALIZE PROTOTYPES OF GREAT QUALITY AND WITH SHORT DELIVERY TIMES.
IN THE PLACES WHERE WE DO NOT ARRIVE WITH OUR EQUIPMENT, WE RELY ON EXTERNAL COMPANIES THAT ARE SPECIALIZED IN THIS SECTOR AND WE GUARANTEE THE FINAL RESULT.
PROJECTING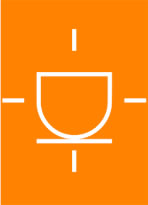 PROTOTYPING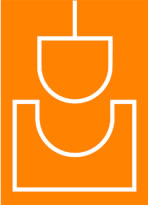 REALIZING MOULDS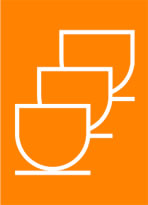 PRODUCTION
CERTIFIED RESULTS
Checks, investigation, verification ... then modifications, adjustments, improvements ... and further checks, tracking, audits ... until the object of each aim is achieved, i.e. UNI EN ISO 9001: 00 certification. Reminding us that every arrival point is just another new starting point.
FROM IDEA TO PROJECT FROM PROTOTYPE TO PRODUCT